At a Glance:
l Founded in 2018, RELX Technology is a leading China-based e-cigarette brand.
l RELX's collaboration with FEELM dates back to 2017, when RELX started its mission of "promoting a healthier, happier and undisturbed lifestyle transformation of the world's billion smokers" by providing high quality products.
l RELX quickly became the No.1 closed e-cigarette brand in China and stayed the pace ever since, accounting for more than half of China's closed e-cigarette market.
l In January, 2021, at just 3 years old, RELX went public, launching a $1.4 billion IPO on the New York Stock Exchange.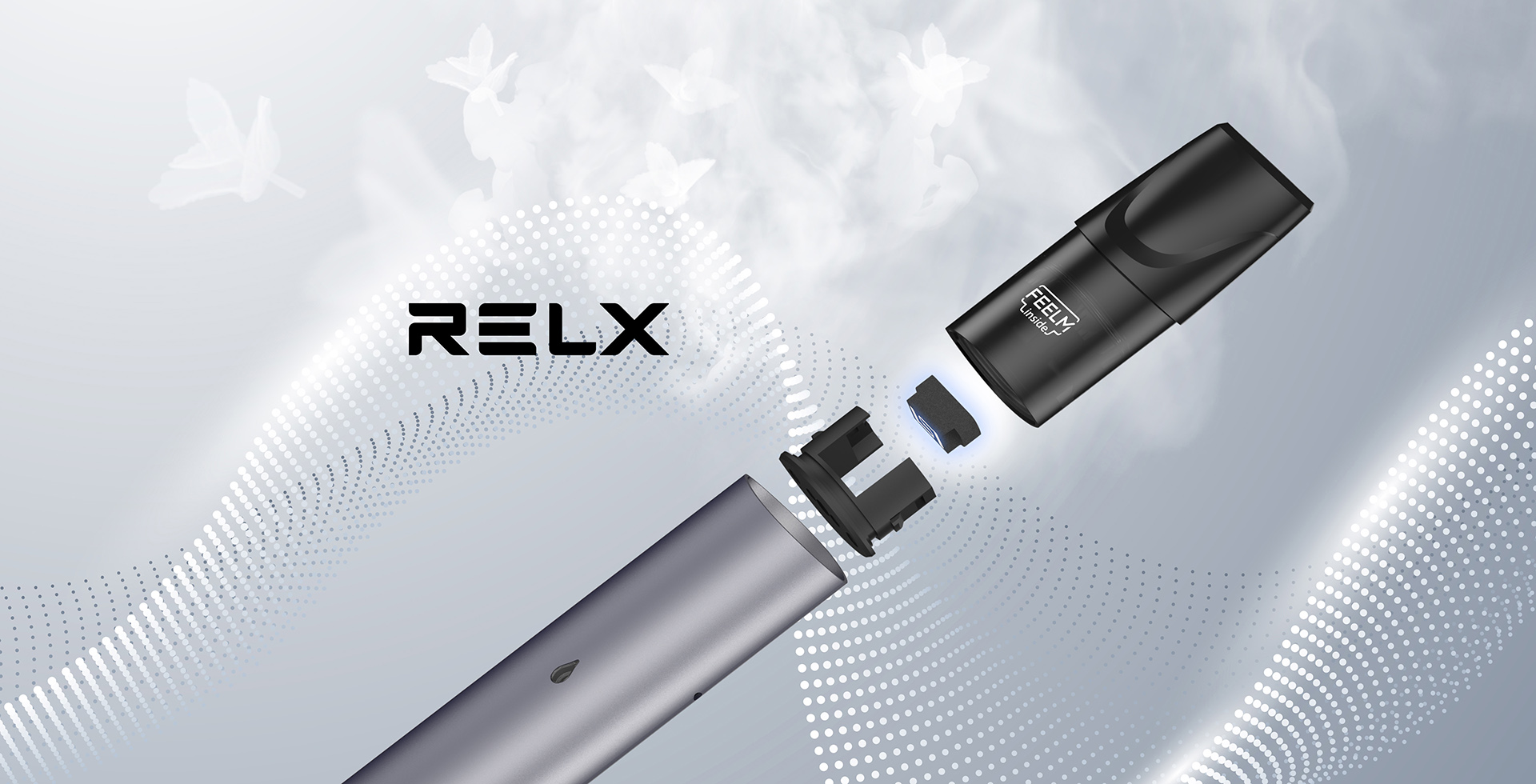 RELX Boosts Chinese Domestic Vape Market
The number of global consumers using vaping products reached 35 million in 2018, as the industry entered a new era of prefilled products, which overtook open system devices.
China is the biggest manufacturing base where over 90% of e-cigarettes are exported to the rest of the world. Despite the changing trend, the prevalence of vaping among smokers was far lower than some western countries. Inspired by the new surge in closed pod products outside of China, RELX was born in response to close the gap.
Kate Wang, the CEO and a co-founder of RELX, was obsessed with tobacco harm reduction because her father was a heavy smoker. It was not until 2017 that she first got in touch with FEELM; when FEELM's innovative industry-leading ceramic coil solution was freshly patented. Kate tried FEELM products, and was instantly impressed by the smooth taste and excellent performance of its ceramic coil. This marked the start of a strong partnership between RELX and FEELM, since when RELX has been able to raise early-stage funds from renowned venture capital firms that have accelerated their growth.
"We have conducted thorough research into supply numerous chain companies in Shenzhen and SMOORE (the parent company of FEELM) stands out. The delightful cooperation starts here."
--Kate Wang, CEO & Co-founder of RELX
Excellent Product Quality & Exclusive RELX Factory
At the beginning of RELX's relationship with FEELM, RELX took advantage of FEELM's technology and explored a vaping solution that led the industry for 2-3 years. The first-generation product – RELX Classic – adopted FEELM's innovative black metallic film ceramic coil which has achieved breakthroughs in design, quality, manufacturing and other aspects.
In August 2018, as soon as the RELX Classic was launched, it occupied half of the Chinese e-cigarette market. During this period, FEELM also upgraded the interior structure of the pod - from the original 6 components to 14, which improved the performance of air passage. The storage capacity was therefore increased to avoid condensation. As RELX has gained much popularity, its product quality has been widely recognized and purchased by a majority of ex-smokers, resulting in an urgent increase in production capacity to meet surging demand.
Challenges lie in every aspect of product management, from idea generation to final sales. In 2019, in order to provide users continuously and stably with products of world-class quality and safety, FEELM worked with RELX to implement a series of procedures and systems covering product safety and quality control. An exclusive factory has been built for RELX in which an automated production line was developed, to complement existing design, R&D and production. It has brought in stricter quality controls alongside the mass production of products, guaranteeing that product quality remains and capacity supply increases.
In just 17 months, RELX's production of electronic pods increased by a multiple of 160. The peak production capacity can reach up to tens of millions of pods per month. As of December 2019, RELX has occupied more than half of China's vaping market, far exceeding the market share of the other 9 largest vaping companies put together.

Low-carbon and Energy-saving Production and Operation
In 2020, the production capacity of the exclusive factory increased by more than 30% despite the overall production area, total number of employees, and overall energy consumption being limited.
FEELM has helped RELX to take economic development and environmental protection into account, greatly promoting RELX's green and sustainable development. The unit energy consumption such as gas has been reduced by more than 20%.
Joint Forces to Meet the Challenges of the Pandemic and Changing Policies
In 2020, the outbreak of the COVID-19 pandemic had a significant impact on many industries. Facing the challenges of the pandemic, FEELM responded to the pressure and took all-round safeguard measures, achieving a zero infection rate among employees in each factory area, and providing a strong guarantee for the orderly production of RELX's products.
In response to unpredictable changing policies in the vaping industry, FEELM supported RELX in product compliance, research on tobacco flavors and designing child lock functions for its products.
In July 2019, RELX was valued at less than 3 billion RMB; however, in January 2021, RELX, which was only 3 years old, was listed in the United States, with a market value of as high as 350 billion RMB.
"In the past few years, our cooperation has been very smooth, and together we have created phenomenal innovative products. In the future, we will continue to cooperate to promote the healthy development of the global electronic atomization industry."
--Kate Wang, CEO & Co-founder of RELX

Building a Trustworthy Global Brand
Following its success in the domestic market, RELX started its overseas' exploration in 2019.
FEELM is in compliance with its in-house SMOORE 3.0 safety standards, and based on the risk assessment guidance of U.S. EPA (Environmental Protection Agency), SMOORE 3.0 satisfies all PMTA tests. It also covers all the HPHCs (Harmful and Potentially Harmful Constituents) listed by the U.S. FDA. RELX's products therefore are able to meet the stringent quality requirements of various markets.
When RELX first entered the Southeastern market in 2019, it strived to ensure product quality, while developing and implementing localized operations, to provide products that meet the regulatory requirements and cultural differences of users across different regions.
For example, many Indonesian vapers are attracted to lilac favors. RELX International has therefore spent a year on developing a unique flavor to cater for their needs. The R&D Institution of FEELM fully tested the compatibility of their new e-liquid and their device, using more than two thousand pods in total.
The 4-year cooperation has produced a mutually beneficial outcome for FEELM and RELX. FEELM has also accelerated its internal innovation ability to enhance its competitiveness. Owing to FEELM's industry-leading technology, exclusive service team and RELX's own strong distribution capability, RELX has become a trustworthy brand and has taken steps towards the next stage of growth.